Today was a glorious day following a cool night. It was a perfect day to do my second annual self designed triathlon. This is not a timed event. I just do it for the fun of it.
Staging Area: Home.
Warm Up: Walk to Millrace Trail (0.8 mile)
Stage 1: The run (more accurately – "the jog") – 3.25 miles. I ran south from the Douglas Bridge, to Shoup-Parsons woods, around the little trail in Shoup-Parsons woods, and then back to the Douglas Bridge.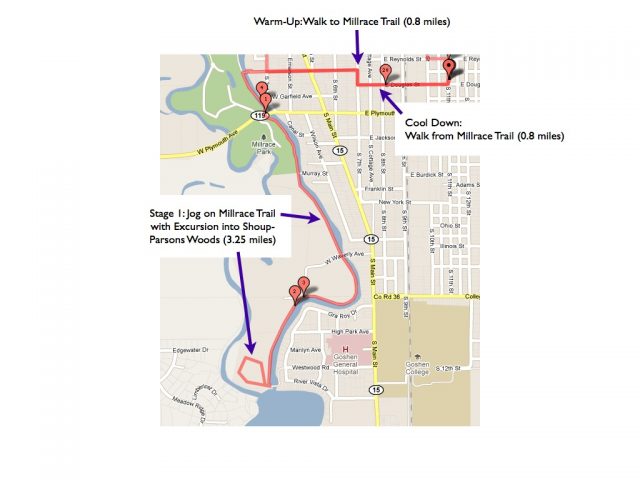 Cool Down: Walk back to staging area (0.8 mile). There was a wee little sprint of about a block when I heard the train whistle but the train was closer than expected.
Transition: Bicycle to Shanklin Park (0.8 mile)
Stage 2: The swim – 1500 meters.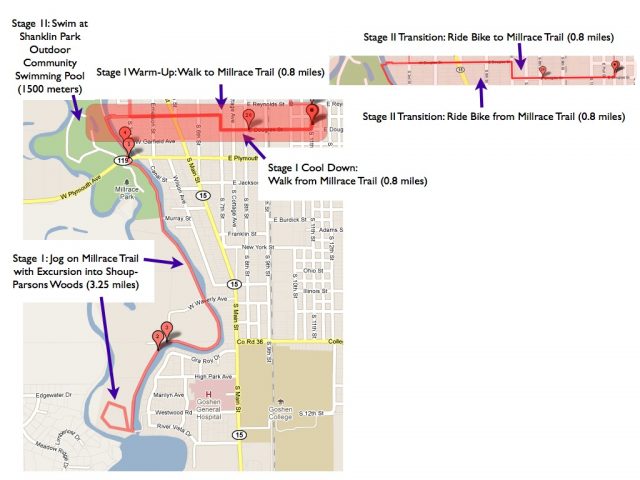 Transition Bicycle back to staging area (0.8 mile).
Stage 3: The bicycle ride – 15.5 miles. From the staging area, I rode to the Pumpkinvine trail, along the trail to the end at CR 33, back to the trailhead, then took the little spur to downtown and Linway Plaza Cinema to buy some very important tickets to a very special midnight showing of a final movie in a series, then rode back down the Millrace trail to Madison, and then back to the staging area along city streets.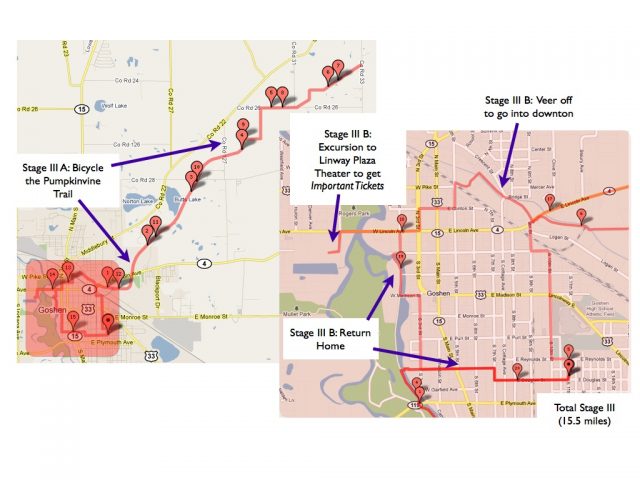 Celebration: Beer, nachos, and ice-cream (a late lunch) – and a movie tonight.