In spring 2020, I registered for the University of New Mexico Early Music Ensemble. When everything shut down in March 2020, our semester essentially ended. However, in Fall 2021, we were back together, albeit virtually. Then in Fall 2022, the Early Music Ensemble started meeting again in person. I was not altogether comfortable meeting in person, so I skipped the Fall 2022 class but I rejoined the ensemble in Spring 2023.
We practiced, masked, in person.
We presented a concert, in person, on Sunday May 1, 2022: The Merrie Month of May.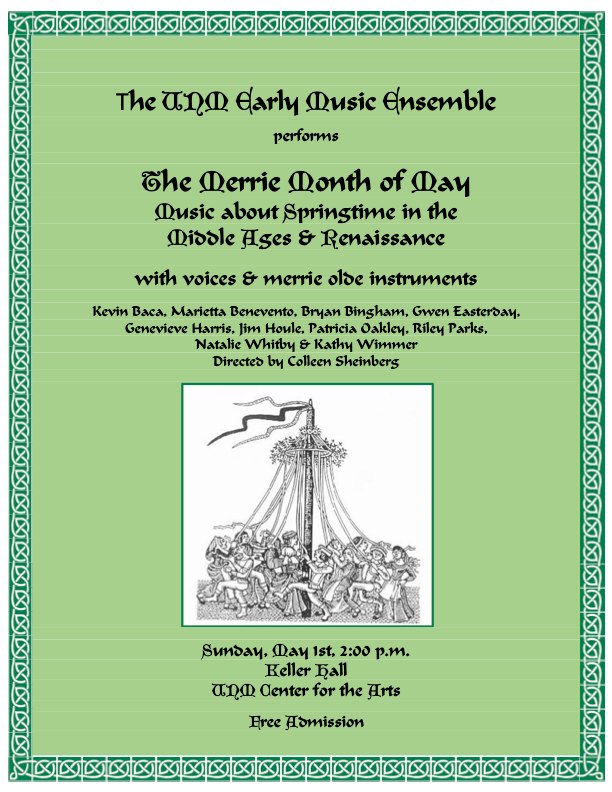 We also played a small set and accompanied some small vocal ensembles for the Concert Choir concert on Friday April 22, 2022: The Wishing Tree.