When we bought our first house, I used to quip that I wanted a house so that I could have my own washer and dryer.
When we bought our second house, one big selling feature was this …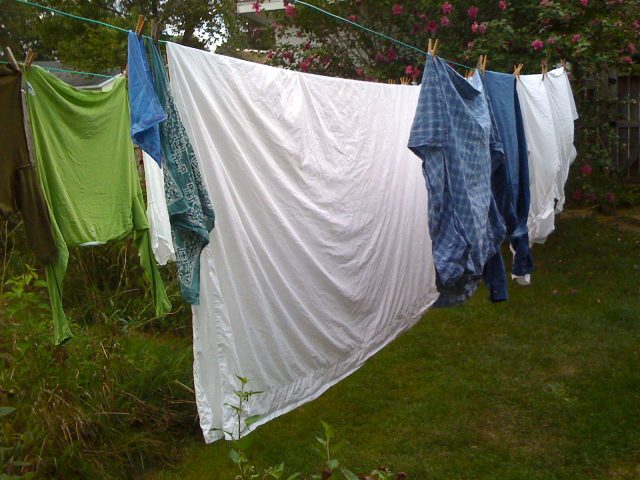 … a clothes line in the backyard. I was elated. Not only that, there were clothes lines down in the basement as well.
I extended the clothes line – so now I have an extra line running to the house.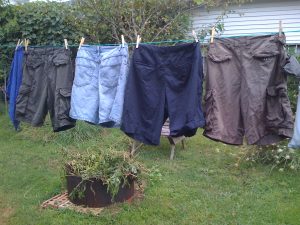 Life is good!